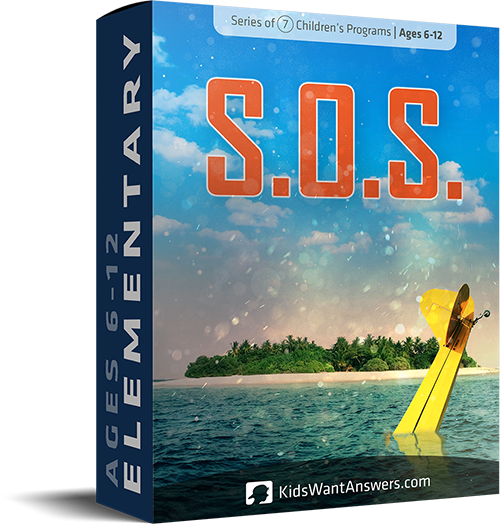 S.O.S: How to stay close to God
Seven jam-packed curriculum lessons for ages 6-12, teaching essential spiritual habits that help kids stay close to God… for life!
Highly engaging teaching videos
Animated Screen graphics for all lesson modules
Editable leader guides for your team
Printable take-home posters for kids
Series of 7 lessons
Our most cutting edge series!

$350,-
Included:
---
Fully Editable Leader Guide
Teaching & Training Videos
Kids Handout per Lesson
Created for:
---
Church Children's Services
Camp & VBS Teaching Time
Bible Lessons at School
Curriculum Details:
---
7 lessons which includes
Games, teaching and group-time
Ages 6-12
How can kids be sure that they'll stay close to God?
K
ids can be afraid of growing up. Who will they be when they're older? Will they still love God? How do they know that they'll stay close to God FOR LIFE, and not just FOR NOW?
This series follows the story of our fictional anti-hero Joey. He was great as a kid, but made many foolish choices along the way. Now that he's stranded on a deserted Island, he's confronted with himself.

A
s kids follow Joey's hilarious story, they'll learn 5 essential spiritual habits to stay close to God…for life!
From talking with God each day to reading God's word daily, to hiding God's word in your heart…kids will not only hear about these habits, but learn how to do them.

A humorous "cast-away", with a life-changing message
T
eaching-videos like you haven't seen before!
Throughout the series, kids follow an ONGOING story that keeps getting funnier, crazier and wilder. They'll be delighted to return to it every time. But not all teaching is done through video:
Both live and video teaching: this series combines most forms of learning, which includes video, live teaching and exploration. It teaches through play, through interaction, through participation and self-led exploration.
Combining humor and deep truths: this series has an uplifting, fun and light summer-feel to it, but also teaches deep life-changing Biblical truths that kids can apply immediately.
No "talking heads": In this series you'll never see a teacher turn to the camera and preach. Curriculum should not replace you as shepherd. On top of that, preaching on video is boring anyway. 🙂
Here an overview of each lesson in the series:

Lesson 1: What are spiritual habits?
Kids learn that a habit is something you repeat. They'll know that there are habits that keep you from God, and those that bring you closer to him. They'll be challenged to see and identify the habits they have. Which habits should they lose, and which ones should they strengthen?

Lesson 2: Giving back to God
Kids learn to break the grip of materialism by learning the habit of tithing and giving. This habit will fill them with Joy throughout their lifetime and helps them to look beyond themselves.

Lesson 3: Arm yourself with Bible verses
Your kids will learn to hide God's word in their hearts. They'll witness how Jesus was tempted in the desert, and rejected each temptation by quoting God's word. Kids will learn how powerful God's word is in keeping us on the right path.

Lesson 4: Meet with your small group
You can't follow Christ in isolation. You need others around you; a small group of trusted people. Kids learn how honest friends will enrich their lives, and they're challenged to give others permission to speak into their lives.

Lesson 5: Every day starts with God
It's essential to meet with God daily. The Bible repeatedly teaches to search for God in the morning. Kids will learn how to "set an appointment with their Creator" every morning.

Lesson 6: Speak with God throughout the day
Kids often believe that you should be on your knees for hours in order to be a good Christian, and this feels like an impossible task. In this lesson, kids learn how to have an ongoing conversation with God, while doing life.

Lesson 7: Keeping your habits for life (salvation emphasis)
In this final lesson, kids look back on the habits they've learnt and make a decision to continue. This lesson has a salvation emphasis, helping kids to follow Christ.
What Will This Do For Your Ministry?
.
This curriculum brings about 15 innovations to your Children's Ministry or school.
.
T
hese lessons not only help you teach highly practical messages, they also help you take kids on an interactive ride:
Almost all games involve all kids, no matter your church size.
Lessons are written to maximize impact, yet minimize preparation time.
It's scalable from 8 to 3000 kids (It's tested up to 3000).
Designed for one teacher or a team of teachers, and even kids can teach segments (let them!)
The lessons focus on life-change (Bible application), not just knowledge-transfer.
H
ave you noticed? Normal handouts don't work anymore! Kids just throw them in the trash. So let's step it up a notch! We've custom-designed handouts that kids actually want. This way the lesson goes on at home. These glistering handouts are full of fun activities, challenges, family involvement and even Biblical entertainment.
Yes, print as many as you need.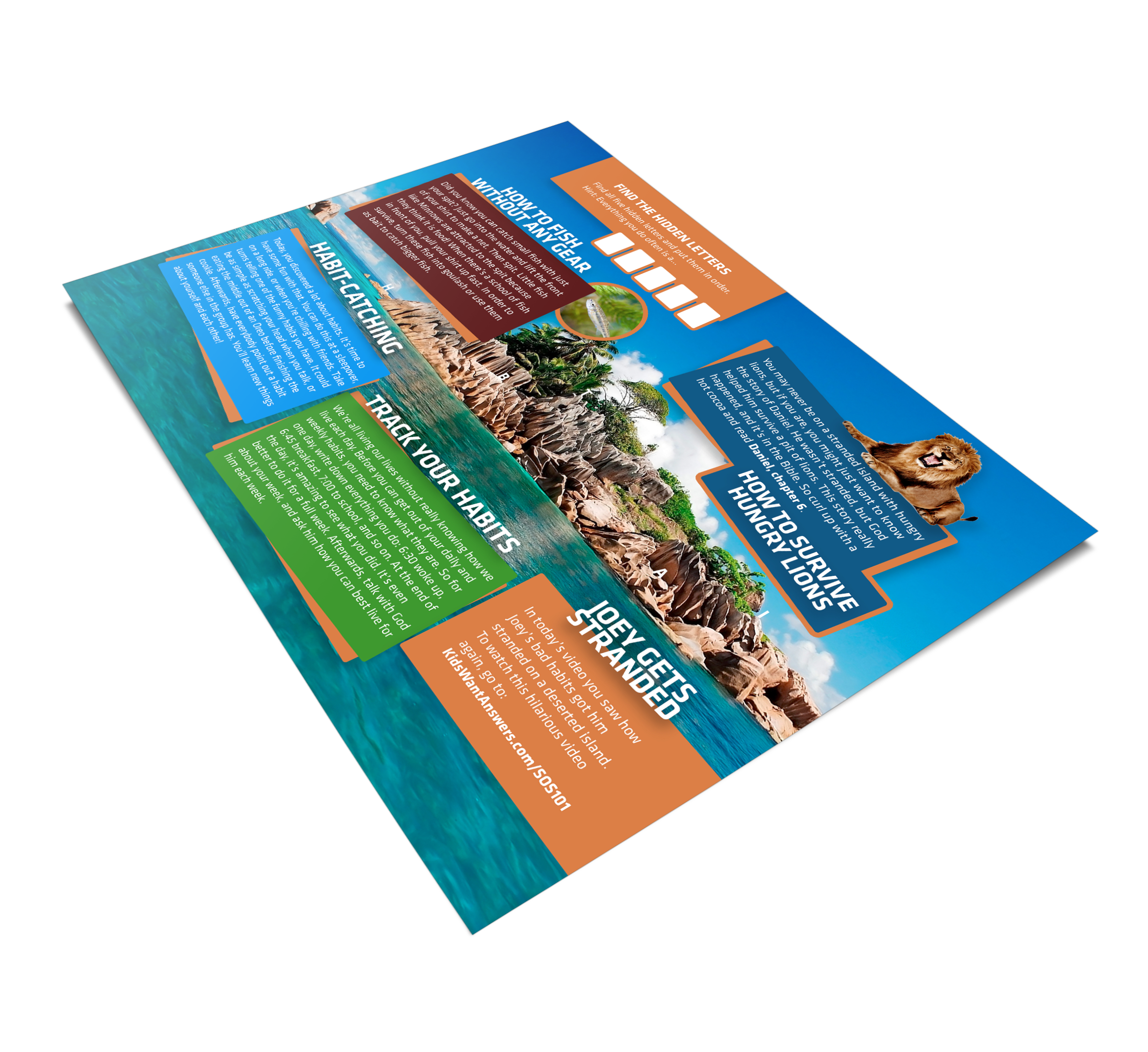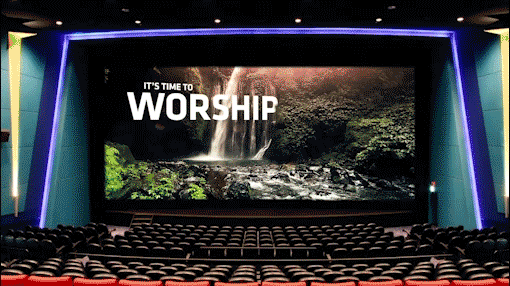 E
very lesson comes with stunning screen-graphics, supporting nearly all systems:
Professional graphics: Each lesson comes with well-designed animated (!) on-screen graphics
Use any presentation software: The video files work with nearly every presentation software (simply drag the files into your ProPresenter, MediaShout, Keynote or Powerpoint app, make sure you set the videos to "loop")
Always organized: A lesson's screen files come in one handy folder, all neatly numbered in the order of the lesson.
Never lose anything: Log in to our system at any time to re-download your purchased series!
No failing DVDs: DVDs get lost, scratched up and don't work in every player. It's time to leave them in the 90s where they belong.