The Problem that Christian Families Face
You want great media for your kids, but can't find it.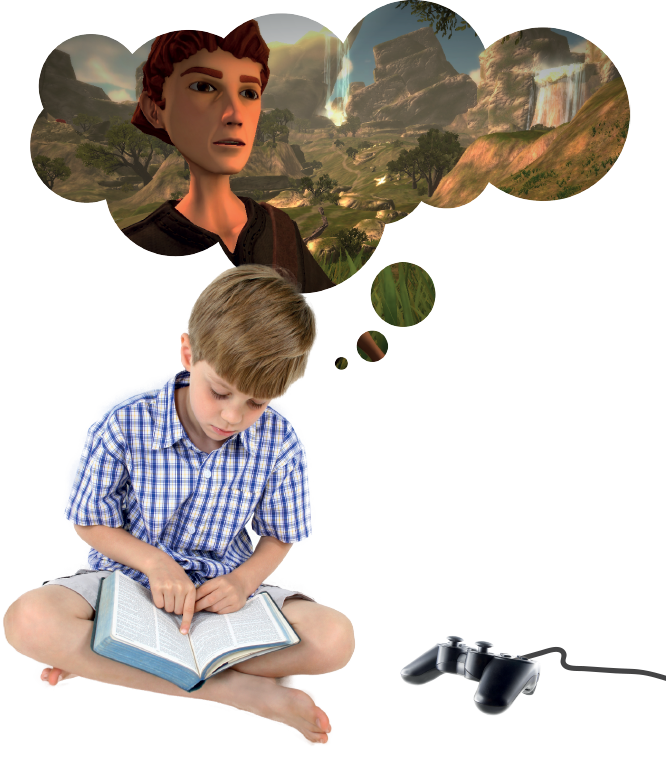 Sadly, it's an enormous task to find good media, let alone Biblical media. The latter is often cheesy, preachy and of low quality.
You're looking for movies, videogames, books, and music to which you can say YES instead of NO.
You're looking for positive media that they actually want
– Music in the latest styles, with honest lyrics
– Stories (books & films) that are exciting, thrilling or funny
– Video-games made on the latest break-through technologies
The Solution: KidsWantAnswers.com gathers top film-writers, game developers, novel-writers and music producers, to supply families with media of the highest entertainment value.
Enjoy it now, or with your church: Each book, film, videogame, or album can be enjoyed by itself, but each also has accompanying curriculum for churches. This creates a unique bond between the home and the church.
David: The Video-Game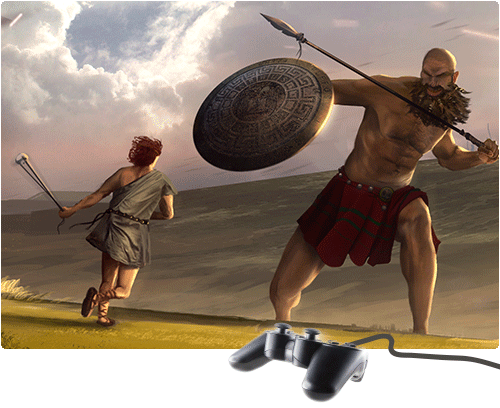 Currently in Development
The goal of "The Game Bible" project is to create a cutting-edge video-game that will help you experience the stories of the Bible in a completely new way.
Only the best is good enough
The team that's working on the David game also worked on games like, Lego Franchise*, Star Wars (Force Unleashed)*, Assassins Creed (PSP)* and more.
Get Involved!
Just a talented team is not enough, we need your input as well. You can speak into the game while it's being made. Visit TheGameBible.com to learn more.