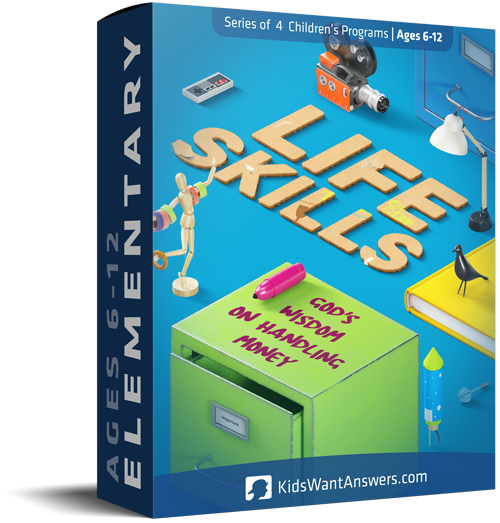 LifeSkills
God's Wisdom on Handling Money
Six jam-packed curriculum lessons for ages 6-12, teaching kids essential money-management principles from the book of Proverbs, setting them up for a life of success.
6 lessons that keep the attention
Breathtaking screen graphics
Large and small group segments
Editable leader guides for your team
Multiple learning styles, even self-discovery
Even the games have meaning
Includes super fun teaching videos
Scaleable lessons, from 8 to 3000 kids
Big impact with little preparation
NEW RELEASE DISCOUNT
ENDS IN:

$300,-

Series of 6 lessons
$25 per lesson

$150,-
Included:
---
Fully Editable Leader Guides
Beautiful Screen Graphics
Funny Teaching Videos
Created for:
---
Church Children's Services
Weekend or Camp Teaching Time
Bible Lessons at School
Curriculum Details:
---
6 lessons which include:
Games, teaching and small group time
Ages 6-12
Kids are eager to learn new skills!
T
each kids wonderful life-skills, straight from the Bible! With this series, kids will learn essential money-management skills from the book of Proverbs.
K
ids love the business-feeling of it all; from saving to investing to tithing to keeping simple records… kids can't believe the Bible teaches all that!
Kids will play games to unlock the teaching!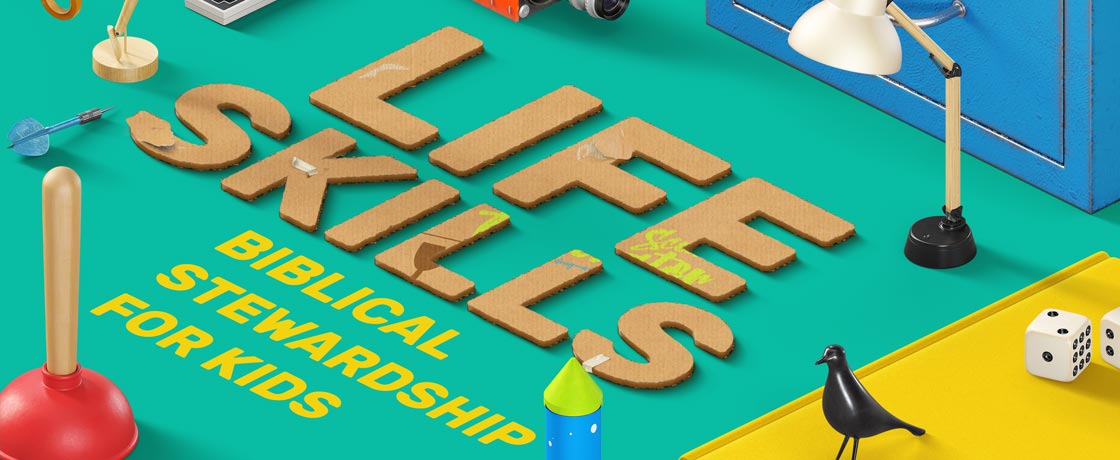 This series has a mind-blowing format, especially designed to keep kids engaged for every minute of the program.
On top of that, kids will follow the funny character "bossman" who seems to be anything but smart, but he applies the lessons correctly and flourishes because of it… or does he? That's for your kids to decide.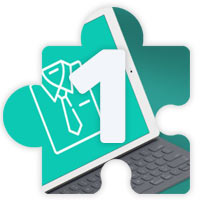 Lesson 1
Four secrets to handling money
Kids will learn four skills of money-management, each leading to one conclusion; that we can trust God in everything, also in how we handle money.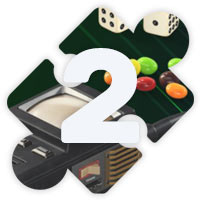 Lesson 2
How to know where your money goes
If you're not careful, money seems to have wings, flying right out of your pocket! This lesson teaches kids the easy skill of record-keeping, so that they'll always know where their money goes.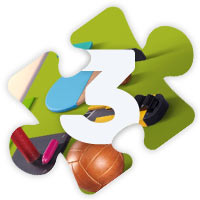 Lesson 3
How to have money in the future
Saving is sending money to the future. It's incredibly easy to understand, but hard to master this skill! Kids will learn practical skills on how to save money for emergencies, for what they want, etc.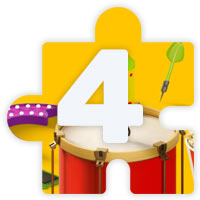 Lesson 4
How to make God part of what you have
Kids learn the Biblical skill of putting God first financially. It's called tithing. Do you only say you love God, or do you love him with the first of what you have? Kids will learn God's deep love for generosity.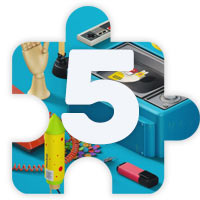 Lesson 5
Is it okay to enjoy your money?
Parents and churches often teach what NOT to do with money. But Ecclesiastes repeats over and over again that God wants us to enjoy what we have. However, we need to keep an eye on being content. This lesson teaches the skills of enjoyment through contentment.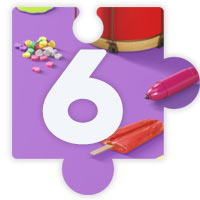 Lesson 6
Four steps to money-management
In this impactful series-climax, kids learn the skills of handling money the Biblical way, by repeating four essential skill learnt in this series.
Take a deeper look at the awesome lesson structure of LifeSkills: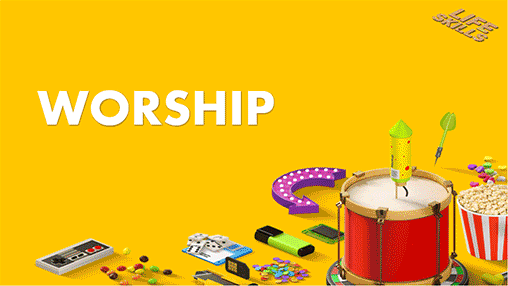 E
very lesson comes with stunning screen-graphics, supporting nearly all systems:
Professional graphics: Each lesson comes with well-designed on-screen graphics
Use any presentation software: Both the intro video files and screen graphics work with nearly every presentation software (simply drag the files into your ProPresenter, MediaShout, Keynote or Powerpoint)
Always organized: A lesson's screen files come in one handy folder, all neatly numbered in the order of the lesson.
Never lose anything: Log in to our system at any time to re-download your purchased series!
No failing DVDs: DVDs get lost, scratched up and don't work in every player. It's time to leave them in the 90's where they belong.
This format changes everything!
T
his series is yet another break-through in the world of children's ministry. Although it's baffling how easy it can be set up, it carries many innovations:
Kids work to unlock the teaching. Your kids will play games and solve puzzles to unlock each part of the teaching, making the teaching a desired reward.
Lessons that kids actually wish to hear. The topic of handling-money-well is something kids are very curious about, especially with the playful, entrepreneurial vibe of this series.
Kids will feel that no one talks down to them. All the graphics of this series are in a teenage style, because kids want to feel older. Also, the lesson topics feel almost "grown up" to them, while being exactly right for their level of understanding. Yes, with this series you take kids seriously and they'll love you for it.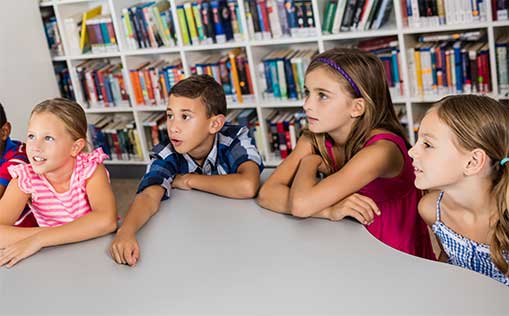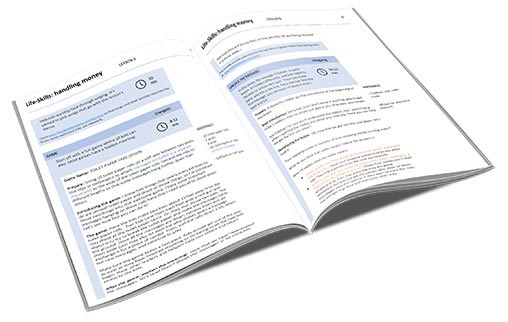 T
hese lessons not only help you teach highly practical messages, they also help you take kids on an interactive ride:
Almost all games involve all kids, no matter your church size.
Lessons are written to maximize impact, yet minimize preparation time.
It's scalable from 8 to 3000 kids (It's tested up to 3000).
Designed for one teacher or a team of teachers, and even kids can teach segments (let them!).
The lessons focus on life-change (Bible application), not just knowledge-transfer.